Alan was working for Des Moines, IA public schools until 2011, when he got the itch to move to Louisville, KY. Even though he was a teacher, his work experience from the district made note that they "released teacher to union – DMEA" from 2004 to 2010, or 5 school years.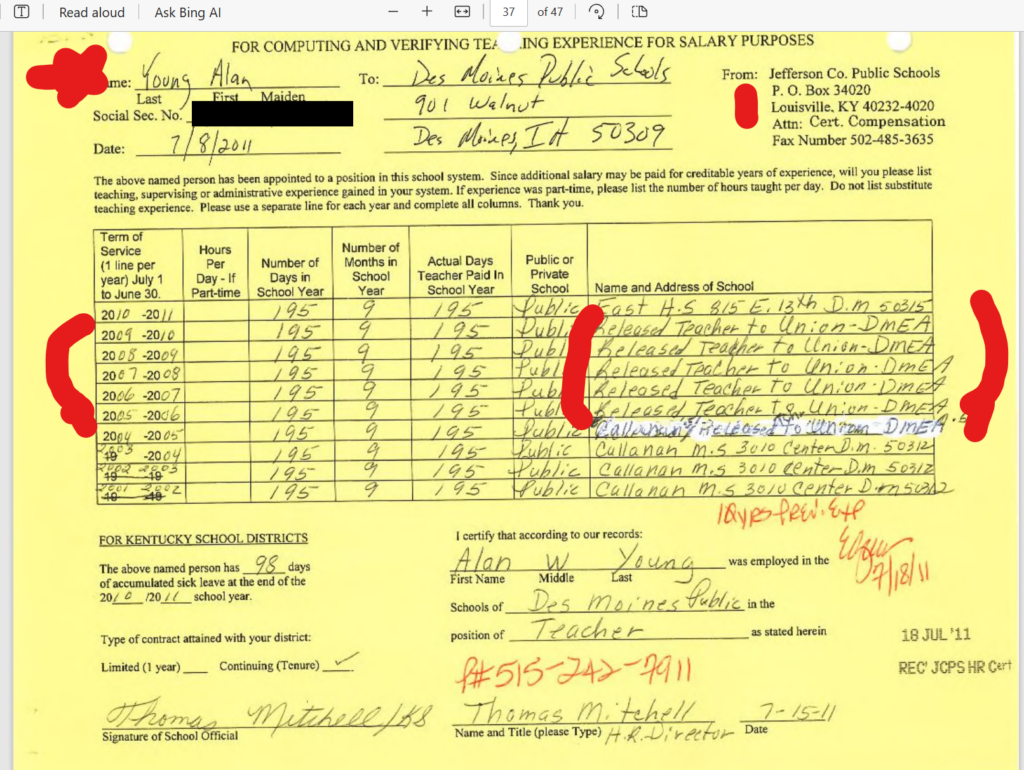 When Alan and his wife and daughter moved to Louisville, they found the McKim family to be welcoming. They lived in the McKim's house, and Jo McKim's adult daughter, Jenn, relocated from Arizona to make herself a ready-made babysitter for the Youngs, social media posts reveal.
The Youngs eventually purchased a house directly across the street from the McKims. Another house purchased by the McKims served as temporary housing from another of Jo's family members from Arizona, according to records found on TruePeopleSearch.com.
I first encountered Alan as a regular at JCPS Board meetings, someone who would provide talking points and even speak from time to time. I did not know his role, but he was usually right behind Brent. When our organization started collecting letters from stakeholders in 2014, he showed up at the AFSCME office to help us organize our letters and messaging. I thought he was helpful and we welcomed his support. For awhile, our organizations were mostly aligned, and we worked well together.
Then came the threat of state takeover.